Bitcoin Poem 061
Running Twice as Fast
Return to Main Bitcoin Poems Page (Full List of Poems)
---
Click Here (or the button below) to support spreading these Bitcoin Poems to One Billion People (and get lots of Bonuses yourself)!

And, you can sign up right here (or Click Button Below) to get free weekly delivery of each NEW Bitcoin Poem

Support the work - Tip me on Strike
Feel FREE to share image version anywhere!
Freely share text version also (below)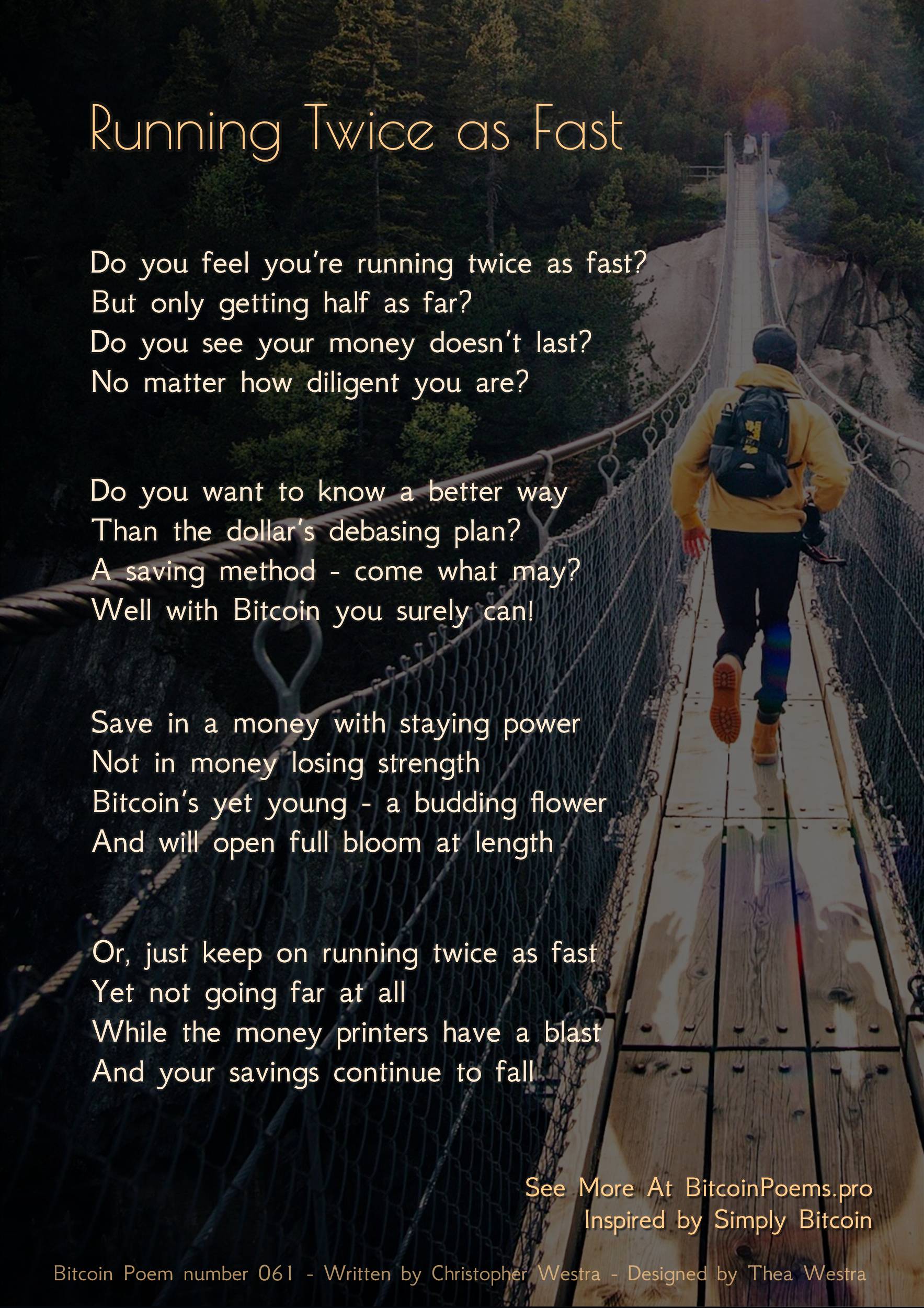 Inspired by Simply Bitcoin
Simply Bitcoin YouTube Channel here
Running Twice as Fast (Bitcoin Poem 061)
Please copy source also when sharing
Do you feel you're running twice as fast?
But only getting half as far?
Do you see your money doesn't last?
No matter how diligent you are?
Do you want to know a better way
Than the dollar's debasing plan?
A saving method - come what may?
Well with Bitcoin you surely can!
Save in a money with staying power
Not in money losing strength
Bitcoin's yet young - a budding flower
And will open full bloom at length
Or, just keep on running twice as fast
Yet not going far at all
While the money printers have a blast
And your savings continue to fall
Written 7/31/23 by Christopher Westra
See More at BitcoinPoems.pro