Bitcoin Poem 055
True Things Prevail
Return to Main Bitcoin Poems Page (Full List of Poems)
---
Click Here (or the button below) to support spreading these Bitcoin Poems to One Billion People (and get lots of Bonuses yourself)!

And, you can sign up right here (or Click Button Below) to get free weekly delivery of each NEW Bitcoin Poem

Support the work - Tip me on Strike
Feel FREE to share image version anywhere!
Freely share text version also (below)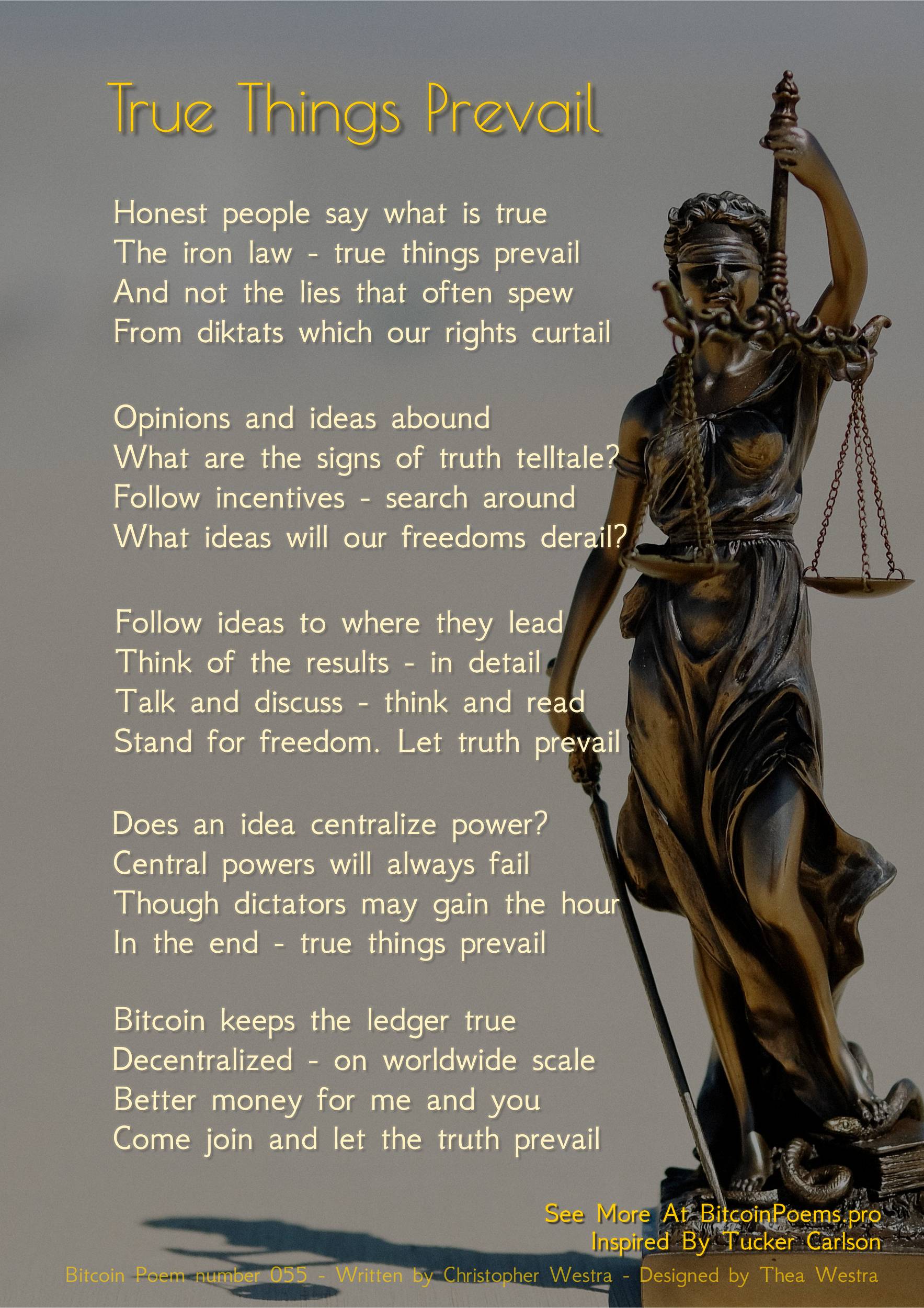 Inspired by Tucker Carlson
Tucker's Message - True Things Prevail
True Things Prevail (Bitcoin Poem 055)
Please copy source also when sharing
Honest people say what is true
The iron law - true things prevail
And not the lies that often spew
From diktats which our rights curtail
Opinions and ideas abound
What are the signs of truth telltale?
Follow incentives - search around
What ideas will our freedoms derail?
Follow ideas to where they lead
Think of the results - in detail
Talk and discuss - think and read
Stand for freedom. Let truth prevail
Does an idea centralize power?
Central powers will always fail
Though dictators may gain the hour
In the end - true things prevail
Bitcoin keeps the ledger true
Decentralized - on worldwide scale
Better money for me and you
Come join and let the truth prevail
Written 5/20/23 by Christopher Westra
See More at BitcoinPoems.pro